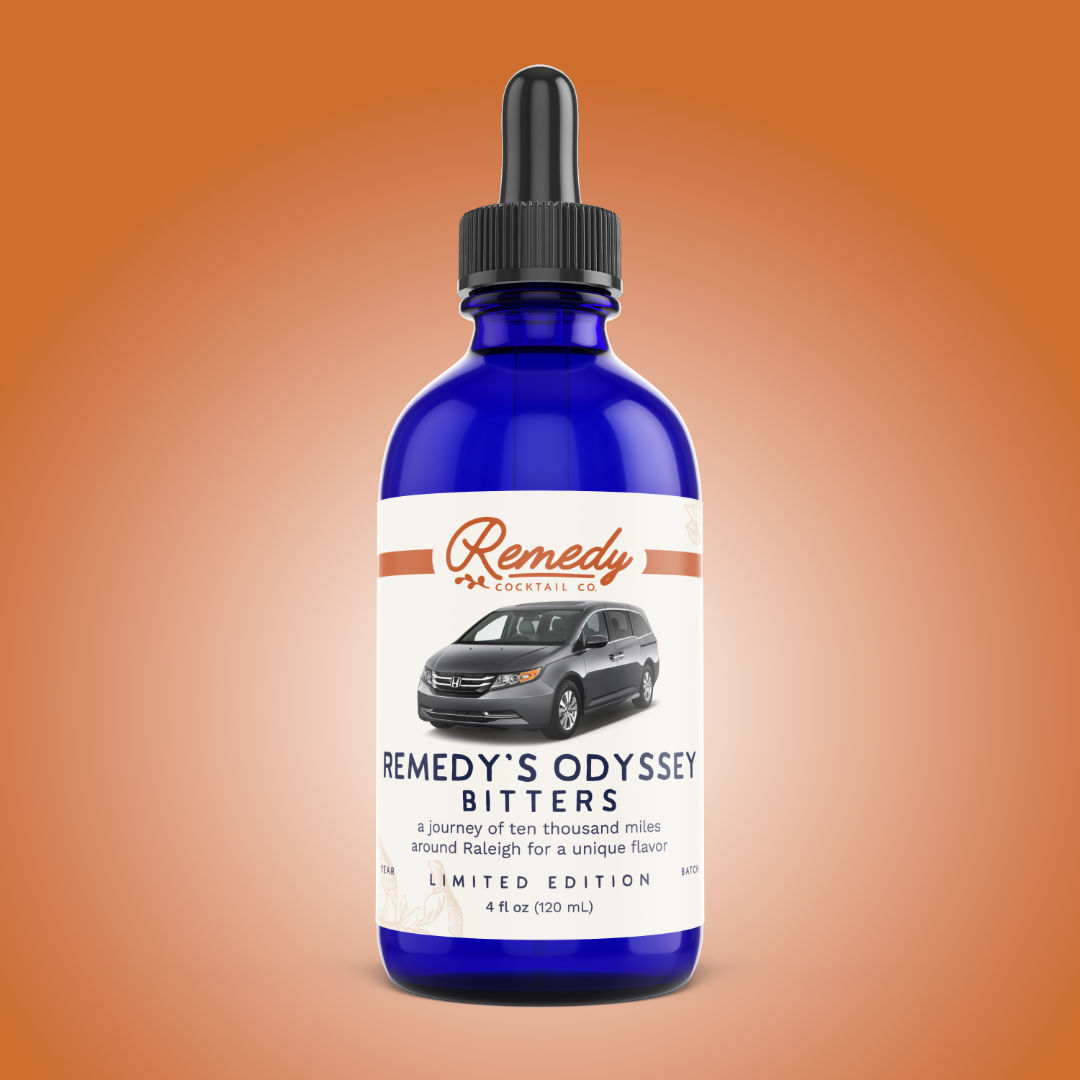 Remedy's Odyssey aged in motion barrel aged bitters evoke the finest flavors and aromas as the result of traveling 10,000 miles in the back of a 2016 Honda Odyssey minivan as it drove around Raleigh, North Carolina. This is a limited edition product and limited to 180 bottles produced.
Recommended Spirits: We think you can pair this with just about anything other than Malort. Although, if you drink Malort you're probably broken enough on the inside that we can't help you.
Not sure what to make with this? Click here for example recipes using this product.
In stock
Good bitters are the backbone to a good cocktail, just like seasoning is the key to a delicious meal. All of our bitters are hand made in small batches using a spirits base with no artificial flavors, additives, or coloring agents.